Homemade Pasta - Spaghetti Sauce - This Ain't No Prego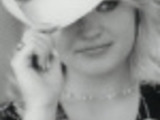 This wonderful homemade pasta sauce will make your whole house smell like your favorite Italian restaurant or like an Italian Mama's kitchen. Wonderful over the pasta of your choice or in any recipe that calls for pasta sauce. Lovingly created for RSC 9
Ingredients
Nutrition
1

lb ground beef or 1 lb ground turkey, preferably lean

1

tablespoon olive oil

1

medium onion, chopped

1

carrot, cut to desired size- I shred then chop to get them tiny

1

celery rib, diced

1

green pepper, diced

4

garlic cloves, more if you like
1⁄2 cup red wine

28

ounces canned tomatoes, whole

1

tablespoon brown sugar

16

ounces tomato sauce
5 1⁄2 ounces tomato paste, gives a thicker sauce (optional)
1⁄4 cup parsley, chopped

1

tablespoon italian seasoning (if you dont have this make your own with 1 tsp each basil, oregano and thyme)

1

bay leaf
1⁄2 teaspoon dried chili pepper flakes
1⁄2 teaspoon ground cinnamon
salt and pepper
1⁄4 cup balsamic vinegar
1⁄2 cup parmesan cheese, thickens and adds great flavor
Directions
Prepare all the veggies, garlic and parsley, chopping everything up very small so they cook into the sauce well.
Heat oil in a dutch oven and add the meat, onion, garlic, carrot, celery, and green pepper.
Saute until the meat is brown and the begin to veggies soften.
Drain the grease well and add the red wine, deglazing the pan by scraping any brown bits from the bottom of the pan.
Add the whole tomatoes and break them up a little with your spoon or spatula. If you want them very small, cut them against the side of the can with a sharp knife.
Add brown sugar, tomato sauce and paste, parsley, basil, oregano and thyme(or Italian seasoning) bay leaf, pepper flakes, cinnamon, salt and pepper.
Simmer until all the veggies are very tender and everything is cooked to your satisfaction. This could be all day or just about 30 minutes. Taste the sauce and add any additional seasoning to your taste.
When just about ready to serve turn the heat up to about medium to get it really warm. Add the vinegar and parmesan and cook 10 min more.
Serve over any pasta with extra parmesan if desired.