Pesto and Tortellini Soup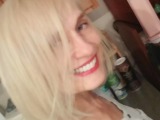 Based on a recipe from Grandma's Italian Kitchen cookbook. If you love pesto, you'll like this soup!
Directions
Cook tortellini according to package directions, drain.
Meanwhile, boil broth over high heat in covered Dutch oven.
Add cooked tortellini, peppers and peas; return broth to a boil.
Reduce heat to medium and simmer 1 minute.
Remove from heat; stir in spinach and pesto.